Flexible low-density polyethylene–BaTiO3 nanoparticle composites for monitoring leakage current in high-tension equipment.
Gupta, Ranjeetkumar; Badel, Birzhan; Gupta, Priya; Bucknall, David G.; Flynn, David; Pancholi, Ketan
Authors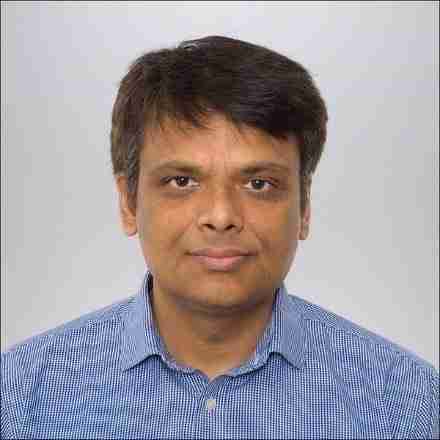 Abstract
Polymer–nanoparticle composites prepared using a low-density polyethylene (LDPE) matrix with BaTiO3 nanoparticle compositions of 6, 9, 12, and 15 wt % have shown insulating behavior and are evaluated for their applicability as flexible strain sensors. With increasing percentage of the nanoparticles, the LDPE crystallinity decreased from 38.11 to 33.79% and the maximum electrical displacement response was seen to increase from 2.727 × 10–4 to 4.802 × 10–4 C/cm2. The maximum current, remnant current, and coercive field, all increased with the increasing nanoinclusion loading. Furthermore, the interaction radius values derived from the three-dimensional (3D) model of the nanoparticle dispersion state in polymer–nanoparticle composites were found to be correlated with its key properties. The interaction radius values from the simulated 3D model gave a clear basis for comparing the electrical properties of the samples with the effect of the nanoparticles' functionalization on the dispersion state in the context of the increased NP loading and giving the values of 275, 290, 310, and 300 nm, respectively. The 12 wt % nanoparticulate-loaded sample demonstrates the best overall trade-off of key parameters studied herein. Overall, the results demonstrate that these flexible polymer–nanoparticle composites could be used for strain-based sensors in the high-tension applications.
Citation
GUPTA, R., BADEL, B., GUPTA, P., BUCKNALL, D.G., FLYNN, D. and PANCHOLI, K. 2021. Flexible low-density polyethylene–BaTiO3 nanoparticle composites for monitoring leakage current in high-tension equipment. ACS applied nano materials [online], 4(3), pages 2413-2422. Available from: https://doi.org/10.1021/acsanm.0c02719
Files
You might also like
Downloadable Citations