Thinking with the Harrisons: what does now demand?
Douglas, Anne; Fremantle, Chris
Authors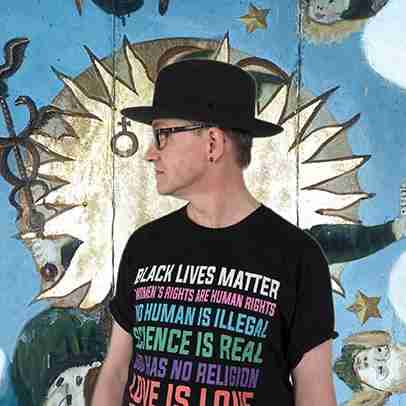 Abstract
How can we learn to think ecologically when our technological, social, aesthetic and political systems are built on the primacy of human rationality? Helen Mayer Harrison (1927-2018) and Newton Harrison's (b. 1932) practice as artists borrows from that very rationality to offer a repositioning of the human within the ecological. It is founded in the deceptively simple principle of only making work that in some way addresses the wellbeing of the web of life. We explore the challenge of developing this new imaginary drawing on two of the Harrisons' Survival Pieces (1971-74) and works including Meditation on the Great Lakes of North America (1977), The Lagoon Cycle (1985), and Serpentine Lattice (1993). We tack closely to Isabelle Stengers' approach to 'thinking with' developed principally in her work Thinking with Whitehead (2011). As a philosopher of science she looks to Whitehead, the mathematician and process philosopher, to support a way to address the environmental crisis. We work with Stengers/Whitehead's concepts such as 'the leap of imagination' required to address the existing and problematic 'bifurcation of nature': the nature that we experience sensorially in everyday life and the nature constructed by scientific instrumentation that cannot be accessed through the sensorium. We draw on her questions such as "…what it (e.g. ways of thinking in science) does to thought, what it obliges one to do, what it renders important, and what it makes remain silent." and "...how is the contrast between success and defeat defined for it?" (Stengers 2011, p.19-22). 'Thinking with' helps us to trace the development of the Harrisons' practice as ecological artists and surface the contradictions generated by making art that addresses the wellbeing of the lifeweb. It informs understanding of how artists learn from other artists.
Citation
DOUGLAS, A. and FREMANTLE, C. 2022. Thinking with the Harrisons: what does now demand? Presented at Listening to the web of life, 17-18 March 2022, San Diego, USA. Hosted on OpenAIR [online]. Available from: https://doi.org/10.48526/rgu-wt-1629026
Files
DOUGLAS 2022 Thinking with the Harrisons (944.1 Mb)
Archive
You might also like
Downloadable Citations