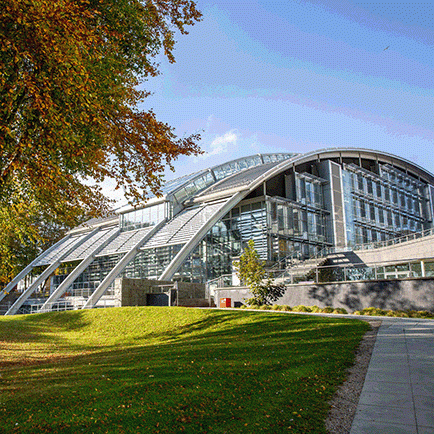 Aberdeen Business School hosts a vibrant research community and is active in a number of applied research topics. We offer investigative expertise and doctoral research opportunities in a wide range of business subject areas including accounting and finance, management, and people, organisations and practice.

There are two main research groups:

Small Business and Enterprise (Led by Dr James Cunningham) is made up of those researchers working on studies related to entrepreneurship and/or innovation activities in micro, small, and medium-sized enterprises.

The Group continues a legacy of entrepreneurship research within Aberdeen Business School. Our researchers embrace a variety of perspectives on entrepreneurship and innovation, utilising a range of approaches in their studies to provide a multi-faceted view on how entrepreneurship and innovation contribute to our society.
Recent studies by the Group's established researchers and doctoral community have focused on the contextual nature of entrepreneurship, considering issues such as social interaction, particularities of place and industry, and the role of entrepreneurship in developing economies.


Energy, Sustainability and Society – covers research interests including circular economy, green businesses, energy policy, energy transitions, social acceptance of major energy infrastructure developments. Led by Prof Zoe Morrison & Prof Peter Strachan.

Other areas of research investigation include financial operations, accounting education and practice development, project management and operational safety.