Development of a complex intervention to support exercise self-management for people with Parkinson's.
Jones, J.; Alexander, L.; Hancock, E.; Cooper, K.
Authors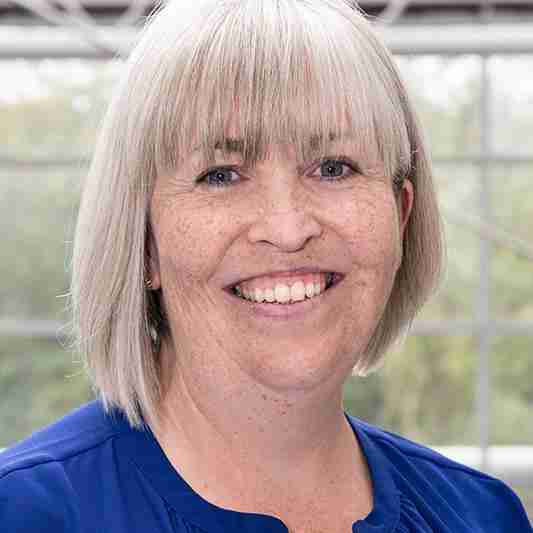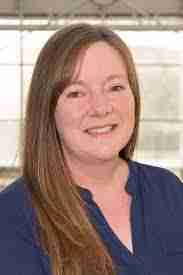 Abstract
Purpose: The value of exercise for people with Parkinson's (PwP) is undisputed, and is associated with improved health outcomes and potential to slow down the rate of symptom decline. However, the optimum means to support long-term participation in exercise remains undetermined. Current exercise provision within physiotherapy is commonly time limited. Moreover, research has shown that when current services cease, adherence declines and the effects on outcomes diminish. Therefore, a sustainable means of maintaining activity, beyond the end of normal physiotherapy care, is required, which necessitates a different approach to support People PwP to be more active. Aims: To develop an evidence based intervention to equip PwP to self-manage their exercise participation. Methods: A multi-step mixed methods approach was adopted. A systematic review of the literature exploring barriers and motivators to exercise and a comprehensive review of the exercise literature for PwP was conducted. Consultation with a convenience sample drawn from UK wide specialist physiotherapists and the Parkinson's community was conducted to explore barriers and facilitators to exercise delivery and participation. The findings were used to inform the development of a multi-component intervention aimed at promoting exercise self-management. PwP were involved in refining the intervention. Results: The literature review identified that simply prescribing exercise in isolation is ineffective to promote long-term changes in exercise behaviour. Amalgamating findings from the systematic and comprehensive literature reviews with consultation finding identified key ingredients to support long-term exercise self-management were identified. These included: individualised exercise programmes, contextualised education, and the provision of strategies to support PwP to develop an exercise habit. While the benefits of exercise were widely acknowledged, a need was identified for services to develop exercise self-confidence, to empower PwP with the knowledge and skills they need to embed exercise within their everyday routine. Access to professionals with specialist Parkinson's training was highly valued, either on a 1:1 basis or within a group. 1:1 interventions were thought to develop confidence, whereas group-based exercise provided opportunity for shared learning and development of a social network. Transport and costs were reported as key barriers; accessibility and sustainability were key to long-term participation. This process informed the development of the PDConnect programme. PDConnect is an evidence-informed exercise intervention underpinned by empowerment theory, with the aim of providing PwP with a toolkit of behaviour change techniques to promote participation in exercise and exercise self-management. The PDConnect combines specialist physiotherapy, group-based exercise and self-management support, with education and behaviour change strategies threaded throughout. The programme consists of three components: (i) six sessions of 1-1-specialist physiotherapy delivered at home; (ii) 12 sessions of group-based exercise, delivered once a week for 12 weeks; (iii) 12 weeks of self-management, with a support session each month. Conclusion(s): Aligning with the Medical Research Council guidelines for developing complex interventions, the feasibility and acceptability of the PDConnect programme is currently being tested and evaluated by those delivering and receiving the intervention. Impact: Promoting exercise self-management is beneficial to the NHS to reduce health service utilisation and prevent secondary complications related to sedentary behaviour. Funding acknowledgements: This development of the PDConnect intervention was not funded. Current work to explore the feasibility and acceptability of the PDConnect intervention is jointly funded by Parkinson's UK and the Chief Scientist Office, Scotland.
Citation
JONES, J., ALEXANDER, L., HANCOCK, E. and COOPER, K. 2021. Development of a complex intervention to support exercise self-management for people with Parkinson's. Presented at 2021 Virtual physiotherapy UK (VPUK 2021), 5-6 November 2021, [virtual conference].
Presentation Conference Type
Poster
Conference Name
2021 Virtual physiotherapy UK (VPUK 2021)
Conference Location
[virtual conference]
Start Date
Nov 5, 2021
End Date
Nov 6, 2021
Deposit Date
Mar 14, 2022
Publicly Available Date
Mar 14, 2022
Publisher
Elsevier
DOI
https://doi.org/10.1016/j.physio.2021.12.180
Keywords
Parkinson's; Self-management; Exercise
Public URL
https://rgu-repository.worktribe.com/output/1599456
Additional Information
Abstract published as:
JONES, J., ALEXANDER, L., HANCOCK, E. and COOPER, K. 2021. The development of a complex intervention to support exercise self-management for people with Parkinson's. Physiotherapy [online], 114(Supplement 1), pages e199-e200. Available from: https://doi.org/10.1016/j.physio.2021.12.180
Files
You might also like
Downloadable Citations