Myoelectric activity during electromagnetic resistance alone and in combination with variable resistance or eccentric overload.
Zambrano, Hugo; Torres, Xavier; Coleman, Max; Franchi, Martino V.; Fisher, James P.; Oberlin, Douglas; Van Hooren, Bas; Swinton, Paul A.; Schoenfeld, Brad J.
Authors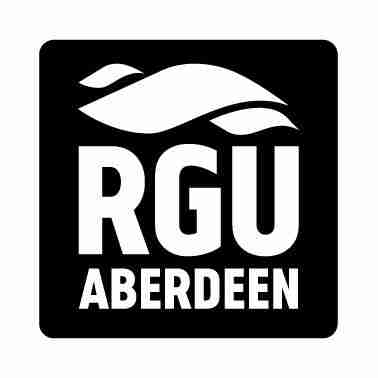 Abstract
The purpose of this study was to compare the effects of electromagnetic resistance alone, as well as in combination with variable resistance or accentuated eccentric methods, with traditional dynamic constant external resistance exercise on myoelectric activity during elbow flexion. The study employed a within-participant randomized, cross-over design whereby 16 young, resistance-trained male and female volunteers performed elbow flexion exercise under each of the following conditions: using a dumbbell (DB); using a commercial electromagnetic resistance device (ELECTRO); variable resistance (VR) using a setting on the device that attempts to match the level of resistance to the human strength curve, and; eccentric overload (EO) using a setting on the device that increases the load by 50% on the eccentric portion of each repetition. Surface electromyography (sEMG) was obtained for the biceps brachii, brachioradialis and anterior deltoid on each of the conditions. Participants performed the conditions at their predetermined 10 repetition maximum. The order of performance for the conditions was counterbalanced, with trials separated by a 10-minute recovery period. The sEMG was synced to a motion capture system to assess sEMG amplitude at elbow joint angles of 30°, 50°, 70°, 90°, 110°, with amplitude normalized to maximal voluntary isometric contraction. The anterior deltoid showed the largest differences in amplitude between conditions, where median estimates indicated greater concentric sEMG amplitude (~7 to 10%) with EO, ELECTRO and VR compared with DB. Concentric biceps brachii sEMG amplitude was similar between conditions. In contrast, results indicated a greater eccentric amplitude with DB compared to ELECTRO and VR, but unlikely to exceed a 5% difference. Data indicated a greater concentric and eccentric brachioradialis sEMG amplitude with DB compared to all other conditions, but differences were unlikely to exceed 5%. The electromagnetic device tended to produce greater amplitudes in the anterior deltoid, while DB tended to produce greater amplitudes in the brachioradialis; amplitude for the biceps brachii was relatively similar between conditions. Overall, any observed differences were relatively modest, equating to magnitudes of ~5% and not likely greater than 10%. These differences would seem to be of minimal practical significance.
Citation
ZAMBRANO, H., TORRES, X., COLEMAN, M., FRANCHI, M.V., FISHER, J.P., OBERLIN, D., VAN HOOREN, B., SWINTON, P.A. and SCHOENFELD, B.J. 2023. Myoelectric activity during electromagnetic resistance alone and in combination with variable resistance or eccentric overload. Scientific reports [online], 13, article number 8212. Available from : https://doi.org/10.1038/s41598-023-35424-w
| | |
| --- | --- |
| Journal Article Type | Article |
| Acceptance Date | May 17, 2023 |
| Online Publication Date | May 22, 2023 |
| Publication Date | Dec 31, 2023 |
| Deposit Date | May 18, 2023 |
| Publicly Available Date | May 18, 2023 |
| Journal | Scientific reports |
| Electronic ISSN | 2045-2322 |
| Publisher | Springer |
| Peer Reviewed | Peer Reviewed |
| Volume | 13 |
| Article Number | 8212 |
| DOI | https://doi.org/10.1038/s41598-023-35424-w |
| Keywords | Muscle activation; Resistance exercise; Biceps curl; Biomechanics; Electromagnetic |
| Public URL | https://rgu-repository.worktribe.com/output/1966117 |
| Additional Information | This article has been published with separate supporting information. This supporting information has been incorporated into a single file on this repository and can be found at the end of the file associated with this output. |
Files
You might also like
Downloadable Citations