When is the artist a creative leader? A provisional framework.
Douglas, Anne; Fremantle, Chris
Authors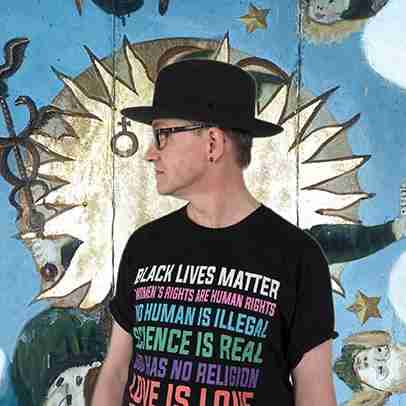 Abstract
Ian Hunter, in the "New Rural Arts Strategy", provides us with a framework for thinking about regeneration, by drawing deeply from rural culture - both its traditions as well as the challenges that are posed to it by social, cultural and environmental change. Hunter proposes that artists could be key to this regeneration process. Working as an artist through the agency of Littoral, he has created the circumstances within this conference and its painstaking preparation, as well as through a long track-record of work in this field, to lead a focused discussion on the development of rural cultures. Our work has also been rooted in rural cultures. In this presentation we want to pick up on two interrelated issues on which Littoral's work has clearly focused: 1) the artist working in the sphere of social, cultural and environmental change, and 2) the artist as leader. However, we remain concerned about the terminology of 'industry' and the focus on an urban model of regeneration; the 19th and 20th century idea of industry is framed by material profit and commodity. We would ask: where is the discourse and criticality within this industry? Additionally, should we be developing a different terminology that speak to an ethos of responsible economics? Within our current research, we are specifically concerned with exploring the issues of artists working directly with other sectors in society. We might summarise our understanding at this point as follows: 1) Artists are increasingly interested in creating the conditions in which the challenges, desires and tensions of changing social, environmental and cultural circumstances become exposed or revealed; 2) By immersing ourselves in or inhabiting these 'created' conditions for a while (within artistic processes and projects as discrete experiences), we have the means as individuals to gain a heightened awareness of the circumstances of our particular lives; 3) In leading, the artist does not set out in the first instance to solve problems. Littoral as an organisation can be read as an example of taking this kind of leading role within a new social, cultural and environmental endeavour.
Citation
DOUGLAS, A. and FREMANTLE, C. 2006. When is the artist a creative leader? A provisional framework. Presented at the Creative rural industries conference: the arts and rural regeneration, 10-13 September 2006, Lancaster, UK.
| | |
| --- | --- |
| Presentation Conference Type | Conference Paper (unpublished) |
| Conference Name | Creative rural industries conference |
| Conference Location | Lancaster, UK |
| Start Date | Sep 10, 2006 |
| End Date | Sep 13, 2006 |
| Deposit Date | Aug 27, 2009 |
| Publicly Available Date | Aug 27, 2009 |
| Keywords | Artist; Leader; Rural economy |
| Public URL | http://hdl.handle.net/10059/407 |
Files
You might also like
Downloadable Citations