Using artificial intelligence methods for systematic review in health sciences: a systematic review. [Appendices]
Blaizot, Aymeric; Veettil, Sajesh K.; Saidoung, Pantakarn; Francisco Moreno‐Garcia, Carlos; Wiratunga, Nirmalie; Aceves‐Martins, Magaly; Ming Lai, Nai; Chaiyakunapruk, Nathorn
Authors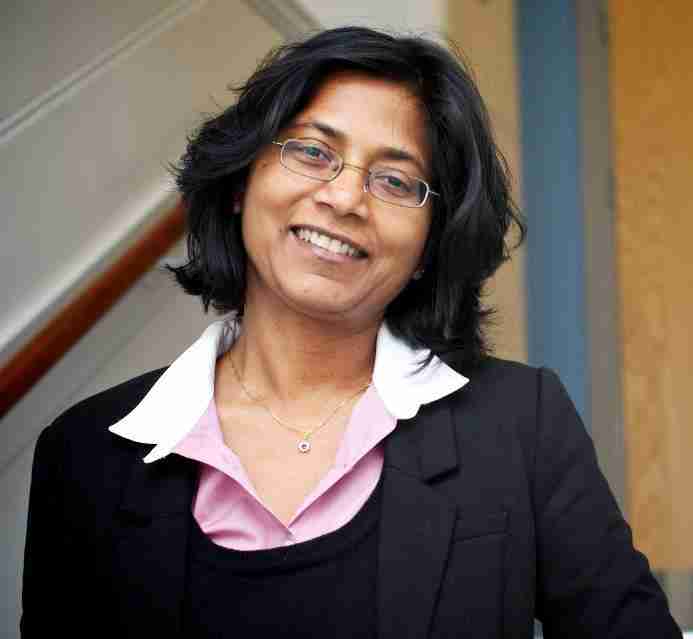 Abstract
Systematic reviews are fundamental to evidence-based decision making, as they use a comprehensive search and synthesis of the available literature. Such an operation usually requires a team of reviewers to evaluate thousands of articles. With the exponential increase in published articles, more time is needed to review existing literature thoroughly. It has been reported that the average time to complete a systematic review is over 15 months. The current methods of biomedical indexing may have contributed to inefficiency in screening, as the proportion of truly relevant articles may be as low as 1% of the total search yield with a typical search strategy. The exponential increase in published articles makes a thorough and expedient review of literature increasingly challenging. This review delineated automated tools and platforms that employ artificial intelligence (AI) approaches and evaluated the reported benefits and challenges in using such methods. A search was conducted in 4 databases (Medline, Embase, CDSR, and Epistemonikos) up to April 2021 for systematic reviews and other related reviews implementing AI methods. To be included, the review must use any form of AI method, including machine learning, deep learning, neural network, or any other applications used to enable the full or semi-autonomous performance of one or more stages in the development of evidence synthesis.
Citation
BLAIZOT, A., VEETTIL, S.K., SAIDOUNG, P., MORENO-GARCIA, C.F., WIRATUNGA, N., ACEVES-MARTINS, M., LAI, N.M. and CHAIYAKUNAPRUK, N. 2022. Using artificial intelligence methods for systematic review in health sciences: a systematic review. [Appendices]. Research synthesis methods [online], 1393), pages 353-362. Available from: https://onlinelibrary.wiley.com/action/downloadSupplement?doi=10.1002%2Fjrsm.1553&file=jrsm1553-sup-0001-supinfo.docx
| | |
| --- | --- |
| Acceptance Date | Feb 7, 2022 |
| Online Publication Date | Feb 28, 2022 |
| Publication Date | May 31, 2022 |
| Deposit Date | Mar 10, 2022 |
| Publicly Available Date | Mar 1, 2023 |
| Publisher | Wiley-Blackwell |
| Keywords | Systematic reviews; Artificial intelligence; Machine learning; Evidence synthesis |
| Public URL | https://rgu-repository.worktribe.com/output/1616090 |
| Publisher URL | https://onlinelibrary.wiley.com/action/downloadSupplement?doi=10.1002%2Fjrsm.1553&file=jrsm1553-sup-0001-supinfo.docx |
| Related Public URLs | https://rgu-repository.worktribe.com/output/1599474 |
| Type of Data | Appendices of supplementary tables. |
| Collection Date | Sep 4, 2021 |
| Collection Method | Following the referred Preferred Reporting Items for Systematic Reviews and Meta-Analyzes (PRISMA) statement, this review was registered with the International Prospective Register of Systematic Reviews (PROSPERO CRD42021249245). A search was conducted in Medline, Embase, Cochrane database of systematic reviews and Epistemonikos from database inception to April 2021. The search strategy is provided in Appendix 1.1 in Data S1. After running a scoping search, the names of the most common automation tools were retrieved and included in the additional search (see the list of tools in Appendix 1.2 in Data S1). No language restriction was applied in the search. We also manually searched the cited references of the retrieved articles and reviews. For each eligible review, the following items were extracted: study country, study design, research question, category of health science investigated, type of review, the AI tool employed, stage of the process that involved AI, number of articles that went through AI, description of AI method, description of use, validation of use, reported unplanned human interventions, reported advantages, reported concerns,the types of AI methods used, stages in the developmentof evidence synthesis where AI methods are employed, and the extent of reliance on AI in evidence synthesis. |
Files
This file is under embargo until Mar 1, 2023 due to copyright reasons.

Contact publications@rgu.ac.uk to request a copy for personal use.
You might also like
Downloadable Citations