In conversation: a poetics of empathy: Helen Mayer Harrison and Newton Harrison.
Douglas, Anne; Fremantle, Christopher
Authors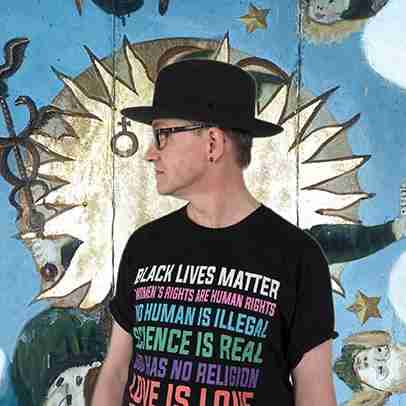 Abstract
Helen Mayer Harrison and Newton Harrison are pioneers in the creative development of art and ecology. It was Helen who read Rachel Carson's Silent Spring, a critical influence in their decision in the early 1970s to do no work that did not in some way benefit the ecosystem. This commitment became a compass throughout their lives as artists, shaping a practice unique in its focus and complexity. Helen was an English Major with a Masters in Psychology who had worked in education extensively and to a senior level before becoming a full-time artist and Professor at the University of California San Diego. Living in New York in the early 1960s she had also been the first New York Coordinator of the Women's Strike for Peace. Newton, in contrast, had been apprenticed to the sculptor Michael Lanz from a very young age, and trained in figuration. He graduated from Pennsylvania Academy of Fine Arts in 1952 and thereafter pursued a career as a sculptor. He took his MFA at Yale (1963-65) alongside Chuck Close and Richard Serra, and, Helen helped him learn Joseph Albers' color theory. He went on to be one of the founding members of the new Department of Visual Arts at the University of California, San Diego CA where they both later became Professors Emeriti.
Files
DOUGLAS 2022 In conversation a poetics (AAM) (1.1 Mb)
PDF
You might also like
Downloadable Citations