Exploring the experiences and perceptions of participating in a peer support intervention for adults with chronic non-cancer pain: a qualitative systematic review.
Arnott, Rachel; Park, Victoria; Rhind, Nicola; Cooper, Kay
Authors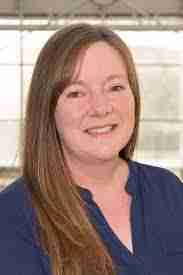 Abstract
This review explored the experiences and perceptions of adults with chronic non-cancer pain who participated in peer-support interventions. This included adults' perceptions of intervention components, strengths and limitations of interventions, and barriers and facilitators for their implementation. Chronic pain, defined as pain that persists beyond 12 weeks or past normal tissue healing time, is a prevalent and costly issue. Peer-support interventions could play a pivotal role in the management of chronic pain. Studies have been conducted examining the perspectives of people with chronic pain on peer-support interventions; however, a systematic review has yet to be conducted to synthesize this evidence. This review included qualitative studies of any design that explored the experiences of adults (defined by the study's country of origin) with chronic pain during and after participation in a peer-support intervention. The methods for this review followed JBI methodological guidance for systematic reviews of qualitative evidence. AMED, CINAHL, MEDLINE, PsycArticles, SPORTDiscus (all via EBSCO), Embase, PsycINFO (both via Ovid), and Web of Science databases were searched for published studies. EBSCO Open Dissertations, EThOS (British Library), the Networked Digital Library of Theses and Dissertations (Global ETD), and Google Scholar were searched for gray literature. Databases were searched from inception to April 2020 and all languages were considered for inclusion. All studies identified by the search were examined against the inclusion criteria. Papers selected for inclusion were assessed by 2 independent reviewers for methodological quality prior to inclusion in the review. Qualitative research findings were extracted and pooled. Findings were assembled and categorized based on similarity in meaning. These categories were then subjected to a meta-synthesis in order to produce a single comprehensive set of synthesized findings. Seven studies with a total of 214 participants were included in the review. Most of the studies (5/7) were of moderate to high quality, following critical appraisal. From these studies, 53 findings were extracted and grouped into 14 categories. Four synthesized findings were compiled by aggregating the categories. Broadly, these synthesized findings related to the unique relationships formed between peers, benefits for both parties, essential intervention components, and barriers to implementation. This was the first systematic review to summarize the experience of participating in a peer-support intervention for adults with chronic non-cancer pain. The synthesized findings from this review can be used by organizations to develop and implement peer-support interventions for adults with chronic non-cancer pain. Another main finding is the lack of research in this area, as only 7 studies were included after a comprehensive search. Furthermore, no evidence was found in the areas of intervention format, length of intervention, and frequency of contact between peer-support volunteers and participants. As such, these areas require further research. The generalizability of the included studies is also limited as the studies only represented 4 countries (Canada, China, the UK, and the US). The results, therefore, present the experiences of people from high-income settings and may not be contextualized to low- and middle-income countries; this warrants further research to be conducted in the latter countries. This review is registered on the international database of prospectively registered systematic reviews (PROSPERO; CRD42021245085).
Citation
ARNOTT, R., PARK, V., RHIND, N. and COOPER, K. 2023. Exploring the experiences and perceptions of participating in a peer support intervention for adults with chronic non-cancer pain: a qualitative systematic review. JBI evidence synthesis [online], Online First. Available from: https://doi.org/10.11124/JBIES-22-00137
Files
This file is under embargo until Feb 4, 2024 due to copyright reasons.

Contact publications@rgu.ac.uk to request a copy for personal use.
You might also like
Downloadable Citations