Practising equality: issues for co-creative and participatory practices addressing social justice and equality.
Fremantle, Chris; Harris, Paul
Authors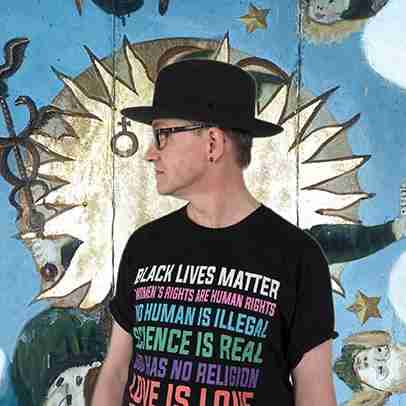 Abstract
This exercise started from a hunch that it would be useful to break out of the somewhat enclosed discourses in the respective fields of media and art to see if there were useful experiences and even lessons by assuming that participation and co-creation was taking place across art, design, architecture and media. There are reasons from an institutional perspective to think that this is interesting - the Robert Gordon University encompasses both Gray's School of Art and Scott Sutherland School of Architecture and Built Environment and has an emerging University wide focus on Creative Industries. Nationally Creative Scotland is in partnership with the Paul Hamlyn Foundation to deliver the ArtWorks Scotland, a national professional development initiative for artists working in participatory settings. Its one of 5 parallel projects across the UK. And of course Moving Targets is a major initiative focused on Knowledge Exchange around new media audiences. But what we are looking to do is to bring the distinctive perspective of the practitioner, building on the culture of practice-led research, to explore similarities and differences across art, design and media engaged in participation and co-creativity. We are going to suggest that there are a few key similarities, but that there are also a couple of points where some specific experiences that need to be shared to inform future practice.
Citation
FREMANTLE, C. and HARRIS, P. 2013. Practising equality: issues for co-creative and participatory practices addressing social justice and equality. Presented at the 2013 Moving targets conference, 15-16 October 2013, Dundee, UK. Aberdeen: Robert Gordon University. Held on Vimeo [online]. Available from: https://vimeo.com/77427158
Files
Related Outputs
You might also like
Downloadable Citations