Impact by design: evaluating knowledge exchange as a lens for evaluating the wider impacts of a design-led business support programme.
Fremantle, Chris; Gulari, Melehat Nil; Fairburn, Susan Marie; Hepburn, Leigh-Anne; Valentine, Gail; Meagher, Laura
Authors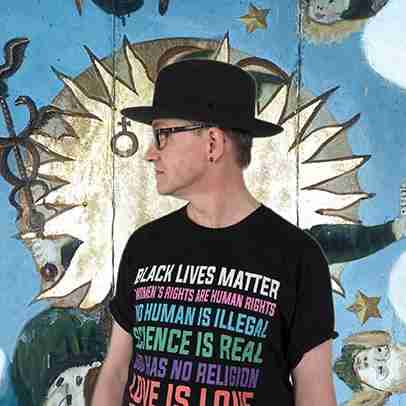 Abstract
This paper reports on the evaluation of knowledge exchange and impact generated through Design in Action (DIA), a design-led business support approach to answering the Arts and Humanities Research Council's call for knowledge exchange hubs. Can evaluation approaches to knowledge exchange reveal the complexity of impacts from design-led business support? Does design have a particular set of methods and processes relevant to knowledge exchange? To address these questions the paper draws on both interview and Survey material, and uses Nutley/Meagher Prism to analyse the emergent data. Nutley/Meagher Prism enables us to see different aspects of something in process which is otherwise indistinguishable, just as a prism enables us to see different wave lengths of light manifest as the colour spectrum. The paper addresses the interests of multiple stakeholders including economic development agencies, research councils, arts and cultural development bodies as well as design researchers and knowledge exchange intermediaries through demonstrating the multi-faceted value of design-led business support approaches to knowledge exchange programmes.
Citation
FREMANTLE, C., GULARI, M.N., FAIRBURN, S., HEPBURN, L.-A., VALENTINE, G. and MEAGHER, L. 2016. Impact by design: evaluating knowledge exchange as a lens for evaluating the wider impacts of a design-led business support programme. In Proceedings of the 20th Design Management Institute(DMI): academic design management conference (DMI:ADMC): inflection point: design research meets design practice, 28-29 July 2016, Boston, USA. Boston: DMI [online], pages 405-430. Available from: https://www.dmi.org/page/ADMC2016Proceedings
| | |
| --- | --- |
| Conference Name | 20th Design Management Institute(DMI): academic design management conference (DMI:ADMC): inflection point: design research meets design practice |
| Conference Location | Boston, USA |
| Start Date | Jul 28, 2016 |
| End Date | Jul 29, 2016 |
| Acceptance Date | Jul 28, 2016 |
| Online Publication Date | Jul 28, 2016 |
| Publication Date | Jul 28, 2016 |
| Deposit Date | Sep 15, 2016 |
| Publicly Available Date | Sep 15, 2016 |
| Publisher | Design Management Institute |
| Pages | 405-430 |
| Keywords | Design led business support; Knowledge exchange; Impact |
| Public URL | http://hdl.handle.net/10059/1701 |
| Publisher URL | https://www.dmi.org |
Files
You might also like
Downloadable Citations