The influence of procurement methods on dispute resolution mechanism choice in construction.
Mante, Joseph; Ndekugri, Issaka; Ankrah, Nii; Hammond, Felix
Authors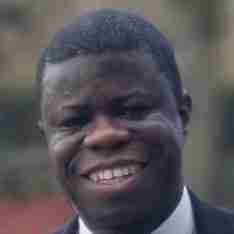 Contributors
Abstract
The success of major infrastructure projects is crucial to economic development. Clients' expectations that infrastructure projects will meet their objectives are however confronted by hackneyed construction and engineering challenges relating to cost overruns, delays, issues of quality and disputes. In dealing with major construction disputes, the focus has been on the promotion of the use of alternative resolution mechanisms. The discussions in the literature on the subject have, however, failed to align the procurement method with the parties' selection of dispute resolution mechanism in the event of disputes. The result of the failure has been cost in terms of resources and relationships. An understanding of the link between procurement methods and DRM will avoid situations where cooperating construction entities end up as adversaries mainly as a result of how disputes between them are resolved. The study reports on the preliminary phase of on-going research into the avoidence/resolution of major infrastructure project disputes. Initial findings, based on a critical review of the literature and an analysis of DRM provisions in standard forms of contract, show that: (i) The standard contracts have virtually the same provisions on dispute resolution regardless of the procurement method: arbitration, adjudication/dispute board ; (ii) whilst there is ample evidence of the impact of choice of procurement method on project success generally, the literature on the relationship between procurement methods and dispute reduction and resolution is fragmented and of limited direct relevance. What research exists on the subject is primarily confined to an examination of the relationship between procurement methods and dispute frequencies. There are, however, indications from the literature of strong connection between choice of procurement methods and DRM. The implications of the initial findings for the design of the rest of the on-going study are examined.
Citation
MANTE, J., NDEKUGRI, I., ANKRAH, N. and HAMMOND, F. 2012. The influence of procurement methods on dispute resolution mechanism choice in construction. In Smith, S.D. (ed.) Proceedings of 28th annual Association of Researchers in Construction Management (ARCOM) conference, 3-5 September 2012, Edinburgh, UK. Edinburgh: ARCOM [online], pages 979-988. Available from: http://www.arcom.ac.uk/-docs/proceedings/ar2012-0979-0988_Mante_Ndekugri_Ankrah_Hammond.pdf
| | |
| --- | --- |
| Conference Name | 28th annual Association of Researchers in Construction Management (ARCOM) conference |
| Conference Location | Edinburgh, UK |
| Start Date | Sep 3, 2012 |
| End Date | Sep 5, 2012 |
| Acceptance Date | Sep 3, 2012 |
| Online Publication Date | Sep 3, 2012 |
| Publication Date | Sep 5, 2012 |
| Deposit Date | Jan 5, 2017 |
| Publicly Available Date | Jan 5, 2017 |
| Publisher | ARCOM Association of Researchers in Construction Management |
| Pages | 979-988 |
| ISBN | 9780955239069 |
| Keywords | Construction; Dispute resolution mechanisms; Procurement methods; Project success; Collaborative procurement |
| Public URL | http://hdl.handle.net/10059/2067 |
| Publisher URL | http://www.arcom.ac.uk/-docs/proceedings/ar2012-0979-0988_Mante_Ndekugri_Ankrah_Hammond.pdf |
Files
You might also like
Downloadable Citations