The dynamics of upward communication in organisations.
Tourish, Naheed
Authors
Contributors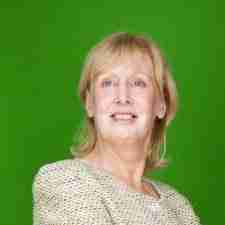 Abstract
This study has researched the dynamics of upward communication within organisations through the rubric of ingratiation theory (Jones, 1964) and impression management (Goffman, 1955). Upward communication was explored via in-depth case studies, in a hundred and five semi-structured interviews across four organisations in Scotland. A qualitative, interpretive methodology was used. The interviews probed how upward communication was transmitted and investigated how ingratiation theory and impression management dynamics could impact on it by exploring the story telling (Gabriel, 200) and sense making approaches (Weick, 1995) employed by interviewees. The data was then tabulated on Excel sheets, using the Framework Analysis (Swallow et al., 2002), thus establishing an easily referenced, perfectly structured database. Finally, the data was sifted, perused, distilled and analysed interpretively. It was found that upward communication was shaped by processes such as downsizing, management and leadership styles, the power dynamics of the organisation, issues of publicness, and the perceived physical and psychological distance of the superior from the subordinate. Finally, the components of opinion conformity (a factor common to ingratiation theory and impression management), employee silence (Morrison and Milliken, 2000, Milliken, 2003), and cynicism (Fleming and Spicer, 2002; Naus, 2004, 2007) were identified as the most significant syndromes that impacted on the levels of upward communication within the four organisations. Hence, a Conformity/Silence/Cynicism model of upward communication (the CSC model) was devised as a means of illustrating the significance of the most important stimuli of upward communication that the study revealed. The issues raised in this study are fundamental to the theory and practice of management. Openness in the search for solutions to organisational problems is central to organisational learning. The creation of an organisational environment in which this is possible is therefore vital. This is the dominant context of this research.
Citation
TOURISH, N. 2007. The dynamics of upward communication in organisations. Robert Gordon University, PhD thesis.
Files
You might also like
Downloadable Citations