Reclaiming wetland values: marsh, mud and wonder.
Contributors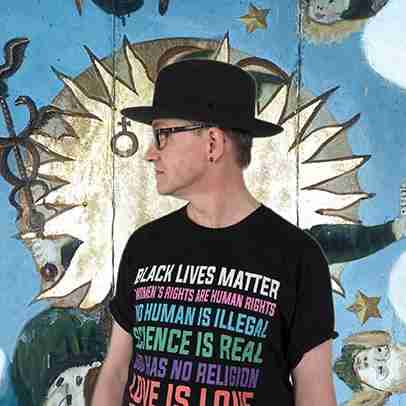 Victoria Leslie
Exhibitor
Frances M. Hawkes
Researcher
Neil Ravenscroft
Researcher
Jolyon Medlock
Researcher
Gabriella Gibson
Researcher
Robert A. Cheke
Researcher
Nicola Beaumont
Researcher
Meghan Alexander
Researcher
Rhoda Ballinger
Researcher
William Bennett
Researcher
Elizabeth Gabe-Thomas
Researcher
Harshinie Karunarathna
Researcher
Thomas van Veelen
Researcher
Kayleigh Wyles
Researcher
Abstract
The exhibition formed a key output of the Valuing Nature Programme (https://valuing-nature.net/) initiated by the Natural Environment Research Council (NERC)/UK Research and Innovation (UKRI). The aim of the 4-year Valuing Nature programme is, '…to improve understanding of the value of nature both in economic and non-economic terms, and improve the use of these valuations in decision making.' The exhibition was curated by Chris Fremantle and Simon Read on behalf of WetlandLIFE and CoastWEB respectively supported by the Valuing Nature Programme Co-ordination Team. The approach was collaborative and focused on revealing new understandings of the interrelations and interactions of disciplines across the two projects. Drawing out these aspects required an approach to curation which conceptualised and provided 'structure for diversity'. The curatorial approach foregrounded the diverse 'ways of knowing' of the different teams (entomology, medical entomology, geomorphology, cultural, human and physical geography, economics, psychology, other social sciences, history, literature, creative writing, sound art, performance art, visual art). Different 'ways of knowing' were presented through methods and tools (spreadsheets, 3D models, microscopes, maps, photography, video, soundscapes, infographics, historical artefacts). The non-linear character of an exhibition provided a distinct way of engaging with the two projects. It revealed connections between practices (eg between entomology and history) that have not yet been evidenced in outputs, as well as allowing different forms of valuing (eg economic modelling and inhabitant experience) to be treated as equivalent. We used exhibition making as an organising principle without seeking to turn everything into art. The artists (Simon Read, Kerry Morrison and Helmut Lemke, and Victoria Leslie) variously articulated the value of wetlands, the value of specific aspects of research, and the value of interdisciplinarity.
Citation
Reclaiming wetland values: marsh, mud and wonder. Exhibition held 27 January - 2 February 2020, Royal Geographical Society, London.
| | |
| --- | --- |
| Exhibition Performance Type | Exhibition |
| Start Date | Jan 27, 2020 |
| End Date | Feb 2, 2020 |
| Publication Date | Feb 3, 2020 |
| Deposit Date | Feb 7, 2020 |
| Publicly Available Date | Feb 10, 2020 |
| Keywords | Value of nature; Artists; Wetlands; Interdisciplinarity |
| Public URL | https://rgu-repository.worktribe.com/output/845585 |
Files
READ 2020 Reclaiming wetland (Programme website links) (202 bytes)
Other
You might also like
Downloadable Citations