Analysis of barriers and drivers for BIM adoption.
Hamma-adama, Mansur; Kouider, Tahar; Salman, Huda
Authors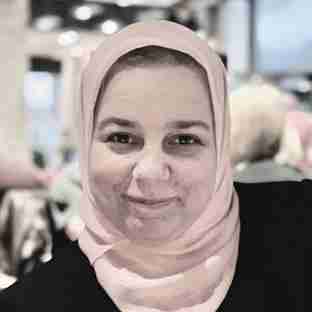 Abstract
Research on 'digitalization and collaboration' in the construction industry has been gaining momentum in the recent academic engagements. Despite its existence in many industries (i.e. financial services, retailing, publishing and travelling) for over ten years, it is yet to catch up by the construction market; this is due to several challenges whose existence are more dynamic and contextual than generic to various countries. The problems are defined in many studies across borders, but their impacts varied with countries. This case is equally the same to drivers toward the adoption of BIM. This study analyses barriers and drivers to BIM adoption in the Nigerian construction industry from adopters and non-adopters perspectives as to allow an informed decision in developing a strategy for macro BIM adoption. Primary data fetched from professional stakeholders through an online questionnaire survey were analysed using SPSS software and Microsoft Excel. This investigation reveals the most significant barriers against BIM adoption as Lack of expertise, Lack of standardization and protocols to mention but a few. And, most influential drivers from both adopters and non-adopters as Availability of trained professionals to handle the tools, Proof of cost savings by its adoption, BIM Software affordability, and awareness of the technology among the industry stakeholders. The adopters and non-adopters groups have nearly equal Percentage Disagreement (PD) and Percentage Agreement (PA) for both the barriers and drivers to BIM adoption. Thus, this suggests that the adopters are still at the early stage of BIM adoption, so have nearly the same perceptions with the non-adopters. The study recommends proper consideration of the established barriers and drivers while developing any strategy for effective BIM adoption. Further face-to-face (interview) study is necessary to explore more and in-depth challenges to adoption of BIM in the industry; and as the industry is getting more aware of the BIM, periodic evaluation of the critical barriers and drivers is vital.
Citation
HAMMA-ADAMA, M., KOUIDER, T. and SALMAN, H. 2020. Analysis of barriers and drivers for BIM adoption. International journal of BIM and engineering science [online], 3(1), pages 18-41. Available from: HAMMA-ADAMA, M., KOUIDER, T. and SALMAN, H. 2020. Analysis of barriers and drivers for BIM adoption. International journal of BIMa and engineering science [online], 3(1), pages 18-41. Available from: http://bimarabia.com/IJBES/2020/06/30/ijbes_volume_3_issue_1_2020/
Files
You might also like
Downloadable Citations