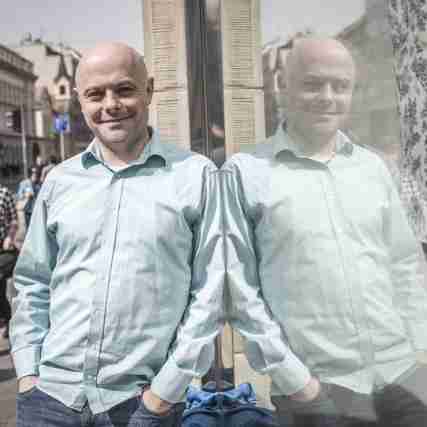 Jon Blackwood
Associate Professor
Biography
Dr. Blackwood joined Gray's School of Art in 2014 after a period of research in Bosnia-Herzegovina and Macedonia. He was appointed as a Reader, and Research Lead, in 2018.

After studying History of Art at the University of St. Andrew's Dr. Blackwood was awarded his Ph.D by the Courtauld Institute of Art, London, in 2000. He acted as Curator of Collections, Kettle's Yard from 1999-2001 before taking academic posts at the University of Glamorgan (2001-4) and then as the Head of the History & Theory of Art at Duncan of Jordanstone College of Art and Design, University of Dundee (2004-11).
Research Interests
Dr. Blackwood's research interests lie in contemporary art and activism, art and politics, and contemporary art and post-socialist transformation in the former Yugoslavia, and the former Soviet Union. In the UK context he is also interested in contemporary Scottish art and contemporary art and peripherality. He maintains an active practice as a curator of contemporary art, and in recent years has delivered exhibitions in Scotland, Croatia, Montenegro and North Macedonia.
Teaching and Learning
Dr. Blackwood teaches on Critical & Contextual Studies modules across the range of undergraduate provision from second to fourth year, and on the Master's programme. He is also Research Degrees Co-Ordinator for Gray's School of Art.

From 2014-19 he led student trips and facilitated exhibitions of student work in Skopje (2015 &19), Vienna (2016), Tallinn (2017) and Berlin (2018).