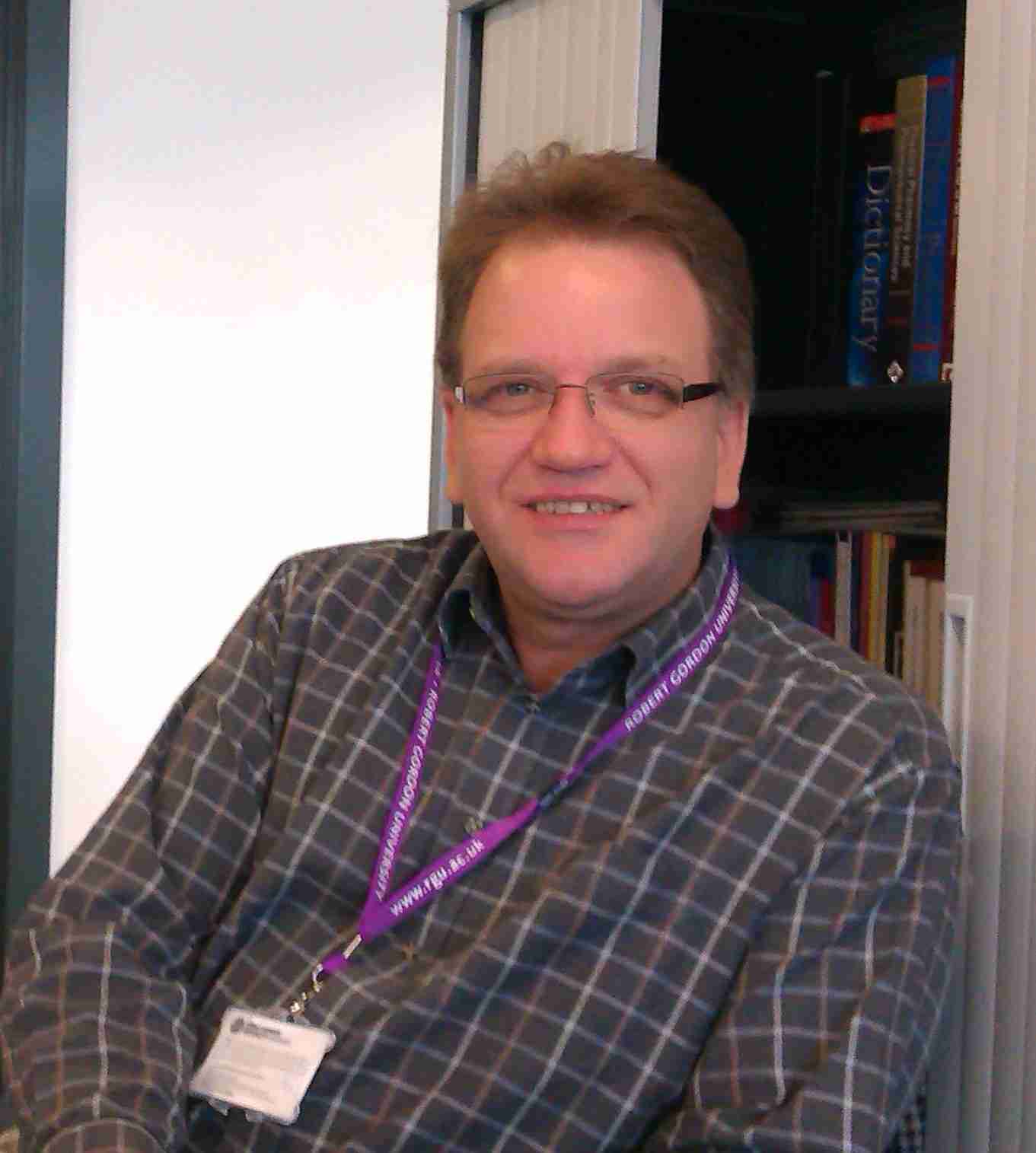 Post Nominals
BSc(Hons) PhD CChem MRSC MAPS
Biography
Dr Matthews completed both his degrees in Chemistry at the University of Strathclyde from 1981-88. His PhD studies were sponsored by '3M' and concerned the fundamental study of polyurethane binders used in the manufacture of magnetic recording media. Following a period of employment as a Development Chemist in the laminated paper industry, he moved to Leeds and joined the Interdisciplinary Research Centre in Polymer Science and Technology where he synthesised and characterised a range of thermotropic polyesters as high tensile fibres in addition to discovering over 30 novel polymer electrolytes now used in lithium battery technology. He then moved to Japan at the invite of the Japanese Government to develop synthetic polyurethanes as artificial arteries. Despite an offer of permanent employment in Japan, he returned to the UK and joined 'Scherer DDS Ltd' - an SME that developed and manufactured novel drug delivery systems - as a Senior Scientist and subsequently Chief Quality Officer. Following the sale of this company to 'Oxoid Ltd', he embarked on a Pfizer Fellowship (Pfizer/University of Strathclyde) in tissue repair and wound healing - inventing, developing and securing the IP on lyophilised wafers as a technology for topical drug delivery to chronic wounds. Following a two-year period as a Lecturer in Drug Delivery in the Strathclyde Institute for Biomedical Science, he moved to Aberdeen in 2004 as a Lecturer in Pharmaceutics at RGU where he still currently works. Dr Matthews has had some success in developing his wafer technology for the topical delivery of antimicrobials to wounds and has collaborated in many areas with a variety of colleagues at RGU. More recently, he has published in the area of illicit tablet analysis (Abertay/Police Scotland) and polymer nanocomposites (SoE, RGU).
Research Interests
Pharmaceutical Science - Drug Delivery & Formulation/Pharmaceutics.
Forensic and Analytical Science – Profiling of illicit medicines using thermoanalytical and chromatographic techniques.
Polymer Science and its applications in the pharmaceutical industries.
Wound Healing – topical delivery of therapeutic agents to chronic wounds.
Biomaterial Science - hydrogels and their application as drug delivery systems.
Nanocomposites. Veterinary Pharmaceutics – novel delivery systems for companion animals.
Teaching and Learning
Course Leader MSc Pharmaceutical Science;
Lecturer on MPharm (Pharmacy); BSc(Hons) Forensic and Analytical Science. Project Supervisor on MSc Analytical Science.