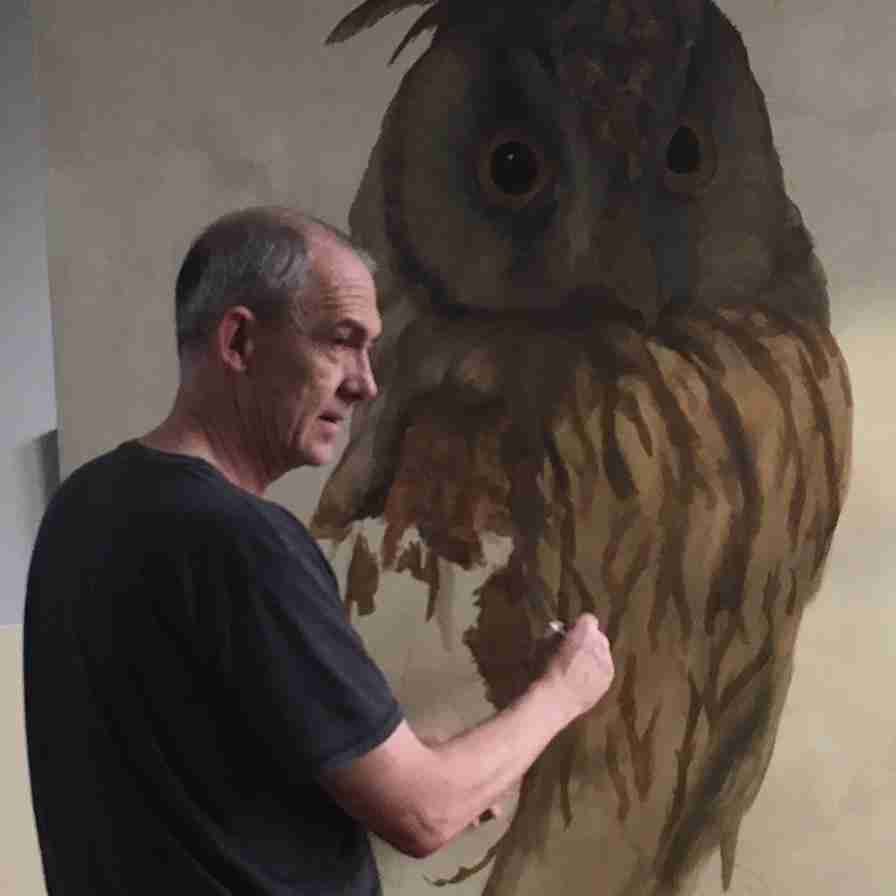 Biography
Derrick Guild is a lecturer and researcher in the painting department at Gray's School of Art. Derrick is a multi-media artist with particular focus on the process of painting, natural history, colonialism, the Scottish Enlightenment and the history of European painting. Exhibitions include:
"After Eden" at the Allan Stone Gallery, New York 2010. This solo exhibition comprised paintings created during a 2 year residency on Ascension Island, South Atlantic.
"Ever After", an official Edinburgh Art Festival solo exhibition at The Scottish Gallery Edinburgh as part of 2019's Edinburgh Festival.
"Archipeligo" new work by three Scottish artists at Summerhall Edinburgh, 2017, curated by Jon Blackwood.
"Gang Dry" a solo Exhibition that was part of the "Burns Unbroke" festival at Summerhall Edinburgh 2018.
Research Interests
Interested in the expanded field of painting. Art history, natural history and literary history as visual and technical sources to create and inform exhibitions of multi-media works that combine painting, historical reference, photography, digital carving and sculpture. Derrick works with various ideas around identity (in particular David Hume's writings on the self), colonialism, natural history, the sentence of animals, trompe l'oeil and the place of painting as a contemporary practice .
Teaching and Learning
Works across 1st Year, 2nd Year and is 4th year coordinator in the Drawing and Painting department at Gray's.