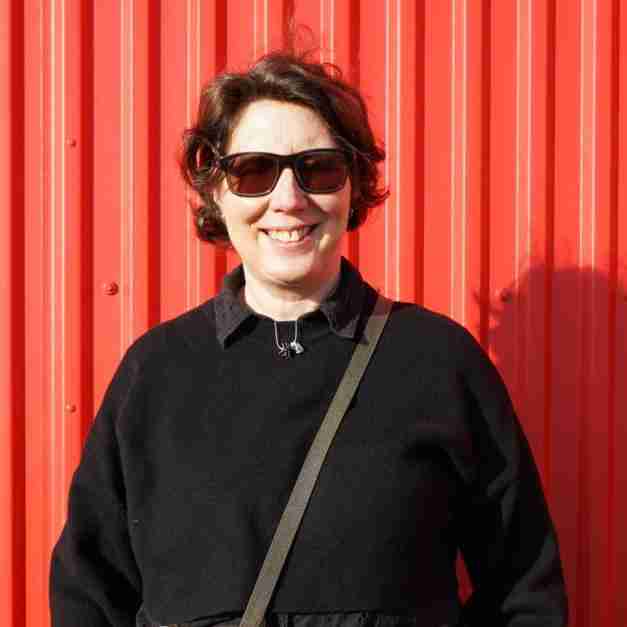 Josie Steed
Senior Lecturer
Biography
Josie Steed is a design lecturer and researcher and a Senior Fellow of the Higher Education Academy. Her research specifically focusses on raising the profile of Scottish manufacturing and creative businesses within a global context through knowledge exchange.

She has gained external recognition and funding for a broad range of research and design innovation projects including Innovate UK, Arts & Humanities Research Council (AHRC), Scottish Government and The Scottish Informatics and Computer Science Alliance (SISCA).

To date she has led on three Knowledge Transfer Partnerships (KTPs) and is currently Principal Investigator on a KTP with Harris Tweed Hebrides. She is also Principal Investigator on the Immersive Scotland network project funded by the Royal Society of Edinburgh and a Co-Investigator on the UK-China Augmented Fashion: Immersive Interactions For Sustainable Heritage in Fashion And Textiles funded by the AHRC. Through these projects she has established networks across design, business, cultural organisations and government agencies. She has produced a number of peer-reviewed papers within smart textiles, digital craft textiles and textile manufacturing profiling interdisciplinary collaboration across design, computing, business management, social science and engineering.

Josie is also the co-author of an academic Textile Research Methods book published by Bloomsbury 2011 and a second edition published in 2020. She has supervised doctoral students and has acted as an external examiner for University of Dundee, University of the Highlands & Islands and Huddersfield University.
Research Interests
• Fashion & Textile Sustainability – exploring opportunities to engage with systemic issues attributed to the Fashion industry around the Circular Econonmy (CE), waste management, consumer behaviour and the revaluing of heritage craft making.
• Knowledge Exchange Partnerships - Establishing relationship between Scottish textile SME's and the academic community towards the development and articulation of future collaborations.
• Future Visions for Textiles: technology, new materials, sustainability. Current and future impact of technical textiles, smart fabrics 2D & 3D technology on fashion and textile design and manufacture.
• Smart Textiles for Health & Well- Being: investigating smart textile solutions for improving the quality of life and self-esteem for people.
• Textile Thinking: Explores the pervasive nature of textiles (practice and theory) to consider new emergent applications for 'soft' thinking within different contexts.
Teaching and Learning
My teaching currently is across Stages 3 & 4 critical and contextual studies undergraduate modules and as a postgraduate tutor on the MA in Design and PhD supervision.