A theoretical exploration of hospital clinical pharmacists' perceptions, experiences and behavioural determinants in relation to provision of optimal and suboptimal pharmaceutical care.
McLean, Amanda Penelope
Authors
Contributors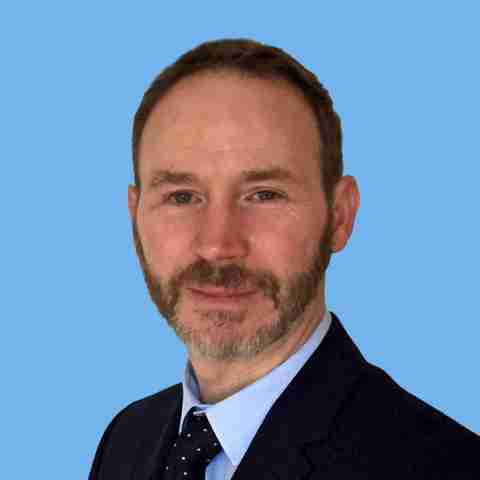 Abstract
Pharmaceutical care describes a range of patient-focused activities delivered by pharmacists. The activities aim to optimise medicines use for patients and to reduce harm from adverse events with medicines. This study was conducted in an NHS Scotland organisation, where the clinical pharmacy service has an established quality management system. It was evident that some gaps existed in the quality assurance parameters for clinical pharmacy services and pharmaceutical care, with there being no clearly defined route to report adverse events or near misses that arose from within the service. In quality management terms this meant it was difficult to determine whether optimal pharmaceutical care was being delivered, or to establish how accurate clinical pharmacists were in their pharmaceutical care activities. Additionally, this meant it was difficult to evidence areas for quality improvement. This study aimed to explore the perceptions, experiences and behavioural determinants of the hospital clinical pharmacists in relation to optimal and suboptimal pharmaceutical care within an NHS organisation in Scotland using a theoretical framework. The research used the concept of suboptimal pharmaceutical care to describe the gap between pharmaceutical care as intended and pharmaceutical care as delivered. This research used qualitative study design and a phenomenological approach, and was conducted in two phases with the first phase influencing the design of the second phase. In Phase 1, focus group methodology was used to determine perceptions of hospital clinical pharmacists to optimal and suboptimal pharmaceutical care. Study participants (n=20) were hospital clinical pharmacists recruited from hospitals across the NHS Scotland health board. A topic guide focused the discussions on the activities related to medicines reconciliation and Kardex/medicines review. Data generated from focus groups was in the form of written statements and audio-recorded narrative to describe participants' perceptions of barriers and enablers to providing optimal pharmaceutical care. The Theoretical Domains Framework (TDF), an integrative theoretical framework that describes behavioural determinants, was used to analyse the findings. Phase 2 used in-depth interviews to explore participants' (n=10) experiences of optimal and suboptimal pharmaceutical care. A semi-structured interview schedule was developed using TDF, to facilitate identification of behavioural determinants to the provision of optimal and suboptimal pharmaceutical care. Within Phase 1, participants perceived that there were barriers to the delivery of optimal pharmaceutical care, citing as contributory elements time factors, lack of policy and procedure, conflicting priorities (including uncertainty over efficiency versus thoroughness), poor underpinning knowledge of medicines by doctors, and inadequate skills in completing and documenting activities. In Phase 2, key determinants were elicited, including knowledge (of trainees), time, policy, procedure or guidance on suboptimal pharmaceutical care, and personal and professional barriers and enablers, including professional embarrassment and hierarchy. The study has allowed an exploration of an underacknowledged topic in clinical pharmacy practice and identified behaviours, including role uncertainty and embarrassment, that may contribute to lack of reporting on suboptimal pharmaceutical care. Recommendations have been made using behavioural change technique interventions and include educational interventions, skills training, modelling, enablement, persuasion, incentivisation, coercion, restriction and environmental restructuring. Implementation of these interventions and evaluation of their effectiveness will enable the organisation to have more robust quality assurance parameters within the clinical pharmacy service, and to ensure continued conformance with the quality management system. Across the wider clinical pharmacy community, lessons may be learned about perceptions and experiences relating to suboptimal pharmaceutical care, and consideration made to capturing the learning opportunities that can arise when considering suboptimal pharmaceutical care in practice.
Citation
MCLEAN, A.P. 2020. A theoretical exploration of hospital clinical pharmacists' perceptions, experiences and behavioural determinants in relation to provision of optimal and suboptimal pharmaceutical care. Robert Gordon University, DPP thesis. Hosted on OpenAIR [online]. Available from: https://doi.org/10.48526/rgu-wt-1358018
Files
You might also like
Downloadable Citations