Student-led rehabilitation groups and clinics in entry-level health education: a scoping review.
Wynne, Donna; Cooper, Kay
Authors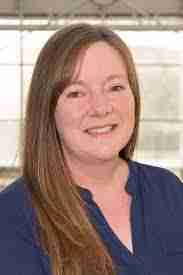 Abstract
The purpose of this review was to identify, map, and describe the characteristics of student-led physical rehabilitation groups and clinics, which are an emergent phenomenon in entry-level health professional education. Data gathered in this scoping review aimed to provide an understanding of the range and scope of student-led groups and clinics within a physical rehabilitation context, and establish the evaluation undertaken to date from a student, service user, and stakeholder perspective. It also aimed to identify other important factors in the design, execution, and feasibility of the concept. Finally, it aimed to identify gaps in the literature that can be addressed by further research. This scoping review considered studies and sources that identify student-led methods for carrying out physical rehabilitation for service users in either an exercise group or clinic environment. Students and groups/clinics on entry-level qualifying courses were considered. The review considered primary and secondary research in any paradigm as well as text and opinion articles. The JBI methodology for conducting scoping reviews was employed. The following databases were searched: MEDLINE, CINAHL, AMED, ERIC, Scopus, and SPORTDiscus. Searches were limited from January 1, 1998, to the date of the search (November 1, 2019). Non-English articles were excluded. To supplement the review, searches for gray literature were also undertaken. Data extraction was performed by two reviewers using a pre-determined data extraction form developed by the authors. The results of the review are presented in narrative form and supported by tables and figures. This review identified 523 sources of information of which 111 were screened at full-text stage and 48 sources were eligible to be included in the final scoping review. A wide range of student-led groups and clinics that provide physical rehabilitation exist globally. Drivers for the clinics and groups vary; key aims included providing a learning environment for student skill development, serving as clinical placements, and providing a social enterprise. Evaluations focused on student experience, service user experience, and cost-benefit analyses. The study found that student-led groups and clinics are at different stages of development and use within entry-level curricula. The objectives and drivers for groups and clinics vary worldwide; therefore, the evolution of groups and clinics has driven a wide range and number of models globally.
Citation
WYNNE, D. and COOPER, K. 2021. Student-led rehabilitation groups and clinics in entry-level health education: a scoping review. JBI evidence synthesis [online], 19(11), pages 2958-2992. Available from: https://doi.org/10.11124/JBIES-20-00340
Files
This file is under embargo until Sep 2, 2022 due to copyright reasons.

Contact publications@rgu.ac.uk to request a copy for personal use.
You might also like
Downloadable Citations