TrustMod: a trust management module for NS-3 simulator.
Hajar, Muhammad Shadi; Kalutarage, Harsha; Al-Kadri, M. Omar
Authors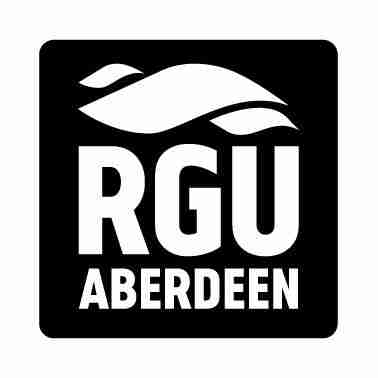 Contributors
Abstract
Trust management offers a further level of defense against internal attacks in ad hoc networks. Deploying an effective trust management scheme can reinforce the overall network security. Regardless of limitations, however, security researchers often use numerical simulations to prove the merits of novel methods. This is due to the lack of an adequate testbed to evaluate the proposed trust schemes. Therefore, there is a demanding need to develop a generic testbed that can be used to evaluate the trust relationship for different networks and protocols. This paper proposes TrustMod, an NS-3 module consisting of three main components to evaluate the different trust relationships: direct trust, uncertainty, and indirect trust. It is designed to meet usability, generalisability, flexibility, scalability and high-performance requirements. A series of experiments involving 1680 simulations were performed to prove the design and implementation accuracy of TrustMod. The performance results show that TrustMod's resource footprint is minimal, even for very large networks.
Citation
HAJAR, M.S., KALUTARAGE, H. and AL-KADRI, M.O. 2021. TrustMod: a trust management module for NS-3 simulator. In Zhao, L., Kumar, N., Hsu, R.C. and Zou, D. (eds.) Proceedings of 20th IEEE (Institute of Electrical and Electronics Engineers) International conference on Trust, security and privacy in computing and communications 2021 (IEEE TrustCom 2021), 20-21 October 2021, Shenyang, China: [virtual event]. Piscataway: IEEE [online], pages 51-60. Available from: https://doi.org/10.1109/TrustCom53373.2021.00025
| | |
| --- | --- |
| Conference Name | 20th IEEE (Institute of Electrical and Electronics Engineers) International conference on Trust, security and privacy in computing and communications 2021 (IEEE TrustCom 2021) |
| Conference Location | Shenyang, China: [virtual event] |
| Start Date | Oct 20, 2021 |
| End Date | Oct 22, 2021 |
| Acceptance Date | Jun 7, 2021 |
| Online Publication Date | Oct 22, 2021 |
| Publication Date | Dec 31, 2021 |
| Deposit Date | Apr 15, 2022 |
| Publicly Available Date | Apr 15, 2022 |
| Publisher | IEEE Institute of Electrical and Electronics Engineers |
| Pages | 51-60 |
| Book Title | Proceedings of 20th IEEE (Institute of Electrical and Electronics Engineers) International conference on Trust, security and privacy in computing and communications (TrustCom 2021) |
| ISBN | 9781665416580 |
| DOI | https://doi.org/10.1109/trustcom53373.2021.00025 |
| Keywords | Trust management; Simulator; NS-3; Internal attacks; Testbed; On-off attacks |
| Public URL | https://rgu-repository.worktribe.com/output/1616225 |
Files
HAJAR 2021 TrustMod (AAM) (15.3 Mb)
PDF
Copyright Statement

You might also like
Downloadable Citations