Characterisation of microplastics is key for reliable data interpretation.
Moura, Diana S.; Pestana, Carlos J.; Moffat, Colin F.; Hui, Jianing; Irvine, John T.S.; Lawton, Linda A.
Authors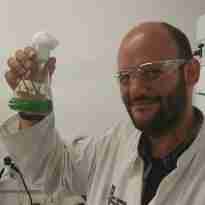 Abstract
Microplastic research has gained attention due to the increased detection of microplastics (<5 mm size) in the aquatic environment. Most laboratory-based research of microplastics is performed using microparticles from specific suppliers with either superficial or no characterisation performed to confirm the physico-chemical information detailed by the supplier. The current study has selected 21 published adsorption studies to evaluate how the microplastics were characterised by the authors' prior experimentation. Additionally, six microplastic types described as "small" (10–25 μm) and "large" (100 μm) were commercially acquired from a single supplier. A detailed characterisation was performed using Fourier transform infrared spectroscopy (FT-IR), X-ray diffraction, differential scanning calorimetry, scanning electron microscopy, particle size analysis, and N2-Brunauer, Emmett and Teller adsorption-desorption surface area analysis. The size and the polymer composition of some of the material provided by the supplier was inconsistent with the analytical data obtained. FT-IR spectra of small polypropylene particles indicated either oxidation of the particles or the presence of a grafting agent which was absent in the large particles. A wide range of sizes for the small particles was observed: polyethylene (0.2–549 μm), polyethylene terephthalate (7–91 μm) and polystyrene (1–79 μm). Small polyamide (D50 75 μm) showed a greater median particle size and similar size distribution when compared to large polyamide (D50 65 μm). Moreover, small polyamide was found to be semi-crystalline, while the large polyamide displayed an amorphous form. The type of microplastic and the size of the particles are a key factor in determining the adsorption of pollutants and subsequent ingestion by aquatic organisms. Acquiring uniform particle sizes is challenging, however based on this study, characterisation of any materials used in microplastic-related experiments is critical to ensure reliable interpretation of results, thereby providing a better understanding of the potential environmental consequences of the presence of microplastics in aquatic ecosystems.
Citation
MOURA, D.S., PESTANA, C.J., MOFFAT, C.F., HUI, J., IRVINE, J.T.S. and LAWTON, L.A. 2023. Characterisation of microplastics is key for reliable data interpretation. Chemosphere [online], 331, article number 138691. Available from: https://doi.org/10.1016/j.chemosphere.2023.138691
| | |
| --- | --- |
| Journal Article Type | Article |
| Acceptance Date | Apr 12, 2023 |
| Online Publication Date | Apr 17, 2023 |
| Publication Date | Aug 31, 2023 |
| Deposit Date | Apr 18, 2023 |
| Publicly Available Date | Apr 18, 2023 |
| Journal | Chemosphere |
| Print ISSN | 0045-6535 |
| Electronic ISSN | 1879-1298 |
| Publisher | Elsevier |
| Peer Reviewed | Peer Reviewed |
| Volume | 331 |
| Article Number | 138691 |
| DOI | https://doi.org/10.1016/j.chemosphere.2023.138691 |
| Keywords | Microplastics; Plastic characterisation; Plastic pollution; Polymers; Plastic particle sizes; Grafting agents |
| Public URL | https://rgu-repository.worktribe.com/output/1839912 |
| Additional Information | This article has been published with separate supporting information. This supporting information has been incorporated into a single file on this repository and can be found at the end of the file associated with this output. |
Files
You might also like
Downloadable Citations