Developing and embedding a BIM curriculum in build environment courses: the RGU experience.
Kouider, T.; Salman, H.; Paterson, G.
Authors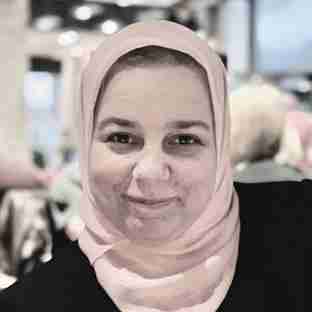 Contributors

Abstract
Among the ambitions regarding BIM uptake across the built environment sector in the UK and arguably beyond may be tempered by a realpolitik shaped in part by interactions between Higher Education (HE) and professional practice. In September 2013, Education for the Built Environment (E4BE) was constituted as a strategic UK industry group by the Construction Industry Council (CIC) and Construction Industry Training Board (CITB). E4BE's strategic remit was to encourage professional institutions to extend their engagement with HE in collaboration with other stakeholders to add value to Higher Education's contribution to industry. The BIM Academic Forum (BAF) comprises around 50 faculty members from UK universities and was formed to promote academic aspects of BIM, in particular, a 'BIM Academic Framework'. (HEA, 2013) BAF's articulated vision was to embed BIM learning within undergraduate and postgraduate Higher Education. BAF published an academic framework indexing BIM skills, knowledge, competencies and capabilities together with learning outcomes for BSc and MSc education levels in the UK. In 2014/15 this framework, combined with research on international BIM curricula development, was used to develop a strategy to integrate collaborative BIM in the curriculum of all BE courses at RGU to be implemented over a 4 year degree cycle. This paper focuses on 4 key areas, namely: - Presenting the BIM curriculum strategy, its rationale within the context of 4 professional accredited programs - The implementation strategy of this curriculum to date and lessons being learned - Reporting on 2 multidisciplinary collaborative BIM projects including feedback from tutors and students - Presenting the outcomes of a survey conducted as part these 2 multidisciplinary projects focused on multidisciplinary collaborative working through BIM.
Citation
KOUIDER, T., SALMAN, H. and PATERSON, G. 2018. Developing and embedding a BIM curriculum in build environment courses: the RGU experience. In Kouider, T. and Alexander, G. (eds.) Proceedings of the 7th International congress on architectural technology (ICAT 2018): architectural technology at the interfaces, 14-17 June 2018, Belfast, UK. Aberdeen: Robert Gordon University, pages 155-172.
Conference Name
7th International congress on architectural technology (ICAT 2018)
Conference Location
Belfast, UK
Start Date
Jun 14, 2018
End Date
Jun 17, 2018
Acceptance Date
Mar 29, 2018
Online Publication Date
Jun 14, 2018
Publication Date
Jun 16, 2018
Deposit Date
Jul 19, 2018
Publicly Available Date
Jul 19, 2018
Publisher
Robert Gordon University
Pages
155-172
Keywords
Curriculum; BIM; Multidisciplinary; Collaboration; Workflow; Data
Public URL
http://hdl.handle.net/10059/3003
Related Public URLs
http://hdl.handle.net/10059/3002 (Edited proceedings)
http://hdl.handle.net/10059/3004 (conference paper by M. Hamma-Adama and T. Kouider)
Files
You might also like
Downloadable Citations