IBriS study: intervention supporting breastfeeding in substance dependency.
MacVicar, Sonya
Authors
Contributors
Tracy Humphrey
Supervisor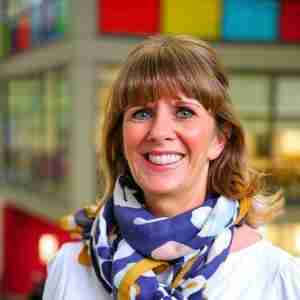 Abstract
Introduction: Breastfeeding offers the substance exposed mother and child potential short and long-term health benefits, with breast milk shown to alleviate the severity of Neonatal Abstinence Syndrome. Substance dependent women, however, have limited success establishing breastfeeding with physical, psychological and institutional factors cited as barriers. This study aimed to develop and test the feasibility of an evidence informed and theory based intervention to support continued breastfeeding for this group. Methods: The research was a two-phase feasibility study. Phase 1 informed intervention development using a mixed methodology approach which included (a) a comprehensive systematic literature review of breastfeeding support for women from disadvantaged groups (b) expert advisory group recommendations and (c) think aloud verbal protocols with opioid dependent women. Phase 2 underpinned the evidence with the theoretical constructs of behaviour change, prior to testing the acceptability and implementation fidelity of the intervention in a feasibility study with an embedded small-scale randomised controlled trial. Results: Phase 1 identified the barriers to breastfeeding continuation as low maternal self-efficacy; neonatal feeding difficulties associated with withdrawal and unsupportive healthcare practices. Evidence and theory synthesis resulted in an integrated breastfeeding support model founded on practical, informational, psychological, person-centred and environmental components. Phase 2 demonstrated that the intervention was feasible to implement and acceptable to participants. The randomised controlled trial reported higher rates of continued breastfeeding and a greater level of maternal confidence in breastfeeding ability in the intervention group compared to the control group. Breastfed infants were less likely to require pharmacological management and had corresponding shorter durations of hospitalisation than formula fed infants. Conclusion: The research provided an original contribution to the development of a complex healthcare intervention which is meaningful to both existing research and clinical practice. The findings highlighted the potential of the intervention to support breastfeeding for the substance exposed mother and baby, which has wide ranging implications for the improved health and social equalities of this group.
Citation
MACVICAR, S. 2016. IBriS study: intervention supporting breastfeeding in substance dependency. Robert Gordon University, PhD thesis.
| | |
| --- | --- |
| Thesis Type | Thesis |
| Publication Date | Jan 23, 2017 |
| Deposit Date | Jan 23, 2017 |
| Publicly Available Date | Jan 23, 2017 |
| Keywords | Feasibility study; Healthcare intervention; Substance use disorder; Substance dependence; Opioid dependence; Neonatal; Abstinence Syndrome; Breastfeeding support |
| Public URL | http://hdl.handle.net/10059/2119 |
Files
You might also like
Downloadable Citations