State of building information modelling (BIM) adoption in Nigeria.
Hamma-Adama, Mansur; Kouider, Tahar; Salman, Huda
Authors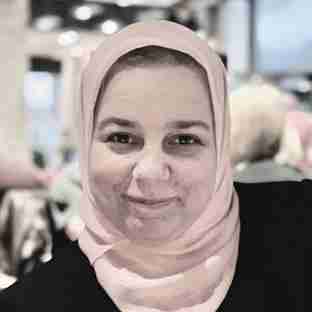 Abstract
Construction Industry has had its biggest breakthrough since the development of Building Information Modelling (BIM). The industry has been changing over time; United States has been at the forefront of adoption and implementation of BIM while Australia, United Kingdom and some other developed nations are moving in full force concurrently. At the same time, developing countries are battling with BIM uptake. The BIM awareness and adoption in Nigerian Architecture Engineering and Construction (AEC) is significantly low; research to adopting this innovation has received very little attention. This piece of work (as part of preliminary investigation of a PhD work) is aimed at exploring the state of BIM within decision makers in Nigerian AEC. Semi-structured interviews were conducted with stakeholders in the industry (Contractor, Consultant and Clients); the transcribed interviews were analysed using qualitative content analysis. The information revealed that, the key players are generally not familiar with the term 'Building Information Modelling' or 'BIM' although mostly aware of some of its tools (i.e. AutoCAD, Revit etc.). Only a few uses some BIM tools at organisational level 'lonely BIM' and operating model based 'BIM stage 1.' Moreover, no legislative provision on BIM adopting or regulation. Nevertheless, the government is open for new concepts in promoting and advancing the industry only when they are convincing enough. Lack of experts on BIM is a major barrier to its adoption at all levels. Recommendations are made based on the findings based of the exploration for the industry to compete with its global counterpart.
Citation
HAMMA-ADAMA, M., KOUIDER, T. and SALMAN, H. 2018. State of building information modelling (BIM) adoption in Nigeria. Working paper presented at the 34th Association of Researchers in Construction Management (ARCOM) annual conference, 3-5 September 2018, Belfast, UK [online], pages 334-343. Available from: http://www.arcom.ac.uk/-docs/archive/2018-Working-Papers.pdf
| | |
| --- | --- |
| Presentation Conference Type | Conference Paper (unpublished) |
| Conference Name | 34th Association of Researchers in Construction Management (ARCOM) annual conference |
| Conference Location | Belfast, UK |
| Start Date | Sep 3, 2018 |
| End Date | Sep 5, 2018 |
| Deposit Date | Oct 2, 2018 |
| Publicly Available Date | Oct 2, 2018 |
| Keywords | BIM; CAD; Innovation; Adoption; Construction industry |
| Public URL | http://hdl.handle.net/10059/3155 |
| Publisher URL | http://www.arcom.ac.uk/-docs/archive/2018-Working-Papers.pdf |
Files
You might also like
Downloadable Citations