On the mechanical properties of melt-blended nylon 6/ethylene-octene copolymer/graphene nanoplatelet nanocomposites.
Attar, Suhail; Chen, Biqiong; Cicala, Gianluca; Catalanotti, Giuseppe; Scalici, Tommasso; Falzon, Brian G.
Authors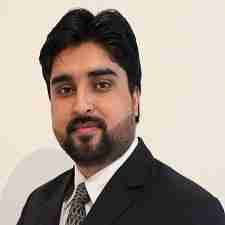 Abstract
Ethylene-octene copolymer (EOC) with a loading level of 20 wt%, maleated EOC (EOC-g-MA) with a loading level of 3 wt% and graphene nanoplatelets (GnPs) at four different loading levels, i.e., 3 wt%, 5 wt%, 10 wt% and 15 wt% were added to nylon 6 to prepare nanocomposites using a twin-screw extruder with a high shear rate screw running at 300 rpm. Increased stiffness was observed with the addition of GnPs while tensile strength of nanocomposites was only slightly influenced. Addition of GnPs into nylon 6 and nylon 6/EOC blend caused either a reduction in the Charpy impact strength or it remained unaffected. Similarly, the Izod impact strength of compatibilized nylon 6/EOC blend increased while that of nylon 6/EOC blend-based nanocomposites decreased. An increase was observed in the compressive Izod impact strength of compatibilized nylon 6/EOC blend. Addition of GnPs to nylon 6/EOC blend caused an increase in the fracture toughness due to their influence on the morphology and fracture mechanisms. This study shows that simultaneous addition of high surface area GnPs and an impact modifier to neat nylon 6 can help achieve enhancement and tailoring of stiffness and toughness.
Citation
ATTAR, S., CHEN, B., CICALA, G., CATALANOTTI, G., SCALICI, T. and FALZON, B.G. 2022. On the mechanical properties of melt-blended nylon 6/ethylene-octene copolymer/graphene nanoplatelet nanocomposites. Polymer [online], 243, article 124619. Available from: https://doi.org/10.1016/j.polymer.2022.124619
| | |
| --- | --- |
| Journal Article Type | Article |
| Acceptance Date | Feb 2, 2022 |
| Online Publication Date | Feb 6, 2022 |
| Publication Date | Mar 14, 2022 |
| Deposit Date | Feb 1, 2023 |
| Publicly Available Date | Feb 7, 2023 |
| Journal | Polymer |
| Print ISSN | 0032-3861 |
| Publisher | Elsevier |
| Peer Reviewed | Peer Reviewed |
| Volume | 243 |
| Article Number | 124619 |
| DOI | https://doi.org/10.1016/j.polymer.2022.124619 |
| Keywords | Nylon 6; Graphene; Elastomer; Nanocomposites; Mechanical properties |
| Public URL | https://rgu-repository.worktribe.com/output/1862520 |
| Additional Information | This article has been published with separate supporting information. This supporting information has been incorporated into a single file on this repository and can be found at the end of the file associated with this output. |
Files
Downloadable Citations