Legal framework for utilisation and emissions-impact mitigation from natural gas production: the case for Nigeria.
Eneyo, Geofrey Athanasius
Authors
Contributors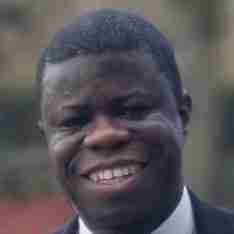 Abstract
Environmental concerns dominate every stage of oil and gas operations, from production to consumption stages. At the production stage, there is the problem of waste of associated gas through flaring emissions, while pipeline leakages and tanker accidents are common during transportation of products and services. During consumption, the combustion of these gases also causes environmental pollution and impact negatively on the health of people and communities. In emerging markets, the oil and gas sector is at the centre of the demand for reduction in global carbon emissions because 60 out of 70 per cent of energy-related global emissions are attributed to continuous extraction, processing and burning of oil and gas. Furthermore, 63 per cent of current global emissions have been estimated to come from developing and emerging market areas. As an emerging economy dependent on oil and gas, Nigeria's continuing waste of natural gas through flaring alone accounts for 40 per cent of total greenhouse gas emissions from Sub-Saharan Africa. This is due to poor gas infrastructure, an underdeveloped domestic gas market, inefficient regulation of the sector and a lack of a comprehensive HSE regime. Other challenges include insecurity, poor incentives for private sector engagement and an overwhelming focus on crude oil revenue etc. This work therefore focuses on proposing new framework structures to support investment in critical gas infrastructures, drive the development of the domestic gas market and mitigate emissions impact in Nigeria. While this study is generally a doctrinal and non-doctrinal (sociolegal) inquiry, it adopts a comparative and case study analysis to resolve the research question. It does this by relying on primary and secondary sources of laws on oil and gas, including non-legal data on natural gas, impact of gas flaring and challenges to natural gas utilisation.
Citation
ENEYO, G.A. 2022. Legal framework for utilisation and emissions-impact mitigation from natural gas production: the case for Nigeria. Robert Gordon University, PhD thesis. Hosted on OpenAIR [online]. Available from: https://doi.org/10.48526/rgu-wt-1880231
Files
You might also like
Downloadable Citations