Development of a computer mediated multidisciplinary design protocol and its application to the early architectural design stages.
Leon, Marianthi
Authors
Contributors
Richard Alexander Laing
Supervisor
Julian Paul Malins
Supervisor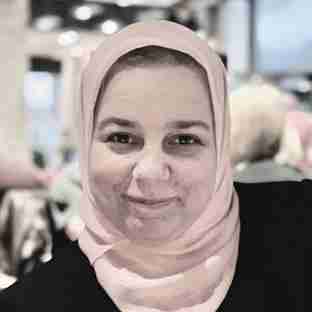 Abstract
Effective multidisciplinary design collaboration and increased effort during the feasibility and early design stages in architecture provide the greatest potential for added value and overall success of a built environment project, from the initial design to construction and operation of a building. This can be facilitated, supported and promoted through human-computer interactions technologies that allow the integration of physical and digital realms. The aim of the thesis is to investigate the concept design processes assisted by computer mediation for bridging smoothly the pre Building Information Modelling stages and the concept development with the more advanced design stages in an efficient and effective way. For that purpose, an extensive literature review and a number of interviews with senior practitioners of the Architecture, Construction and Engineering industry assisted in clearly identifying the design workflow problems and drivers. Furthermore, concept design processes have been investigated and analysed and a Conceptual Design Stages Protocol was developed to guide design teams through the feasibility stages. The Protocol was further supported by an Information Technology environment for concept design; a design software applicable to a Tangible User Interface has been developed for benefitting multidisciplinary design teams from the haptic and visual experience, which is substantial for externalising, communicating and sharing ideas among them. Three different multidisciplinary studies were undertaken that tested both the current paradigm of concept stages and the proposed Conceptual Design Stages Protocol together with the computational design tool. Based on these results a number of conclusions were drawn, with the most important ones being the promotion of cognitive and conceptual activities due to the organised approach supported from the Conceptual Design Stages Protocol, the maturity of the concept ideas owning to the multidisciplinary approach and the importance of technology for promoting collaborative design and bridging different professional viewpoints. Overall, the research provided a deep understanding of the concept stage design processes and the effect of technology on design activities and it contributed in providing an enabling context for pre Building Information Modelling collaboration; hence, the research has the potential to improve the final design solutions for buildings, by making it possible for multidisciplinary teams to work collaboratively and to involve stakeholders more effectively at the early stages of the design process.
Citation
LEON, M. 2015. Development of a computer mediated multidisciplinary design protocol and its application to the early architectural design stages. Robert Gordon University, PhD thesis.
Files
You might also like
Downloadable Citations