'Microcystin Toolbox' - monitoring the impact of harmful algal blooms (HABs) in Indonesia by HPLC
People Involved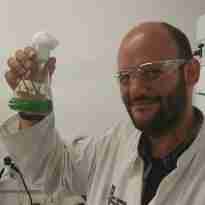 Project Description
Water is a precious resource subject to a host of extreme environmental pressures which can effect water quality and pose a hazard to human and animal health. Many water quality issues are due to hazardous microbes present in drinking water including the occurrence of cyanobacterial blooms which may produce a range of deadly toxins (cyanotoxins).

These blooms are a worldwide phenomenon and their increasing proliferation and threat has recently been linked to global warming. The most commonly occurring toxins are the microcystins.

The "Microcystin Toolbox" workshop will enable local scientists to independently sample and analyse microcystins in environmental samples. The aim of the project is knowledge transfer and training in monitoring microcystins. This will underpin research on cyanotoxins in Indonesia where cyanobacteria and their secondary metabolites have been identified as emerging compounds of concern.

In collaboration and partnership with Universitas Esa Unggul, Jakarta.
| | |
| --- | --- |
| Status | Project Complete |
| Funder(s) | Microbiology Society |
| Value | £5,000.00 |
| Project Dates | May 31, 2019 - May 31, 2020 |
You might also like